Wild-caught fish & seafood producers
With own fleet and factories exporting natural products worldwide for over 25 years.
Since 1995 we are fully dedicated to the catch, industrialisation and trade of fishing goods.
Mission:
Export Argentine seafood products for our clients, contributing to the economic and social development of the country, conducting a sustainable activity with the environment.
Vision:
Position ourselves as leading exporters of seafood from the region to the world, both in sales volume and quality. It is also our goal to supply the Argentine domestic market.
Values:
We focus on providing quality of excellence in all of our products. As an Argentine company we strive for the promotion of the country to the world. We are committed to creating jobs in fishing-related areas.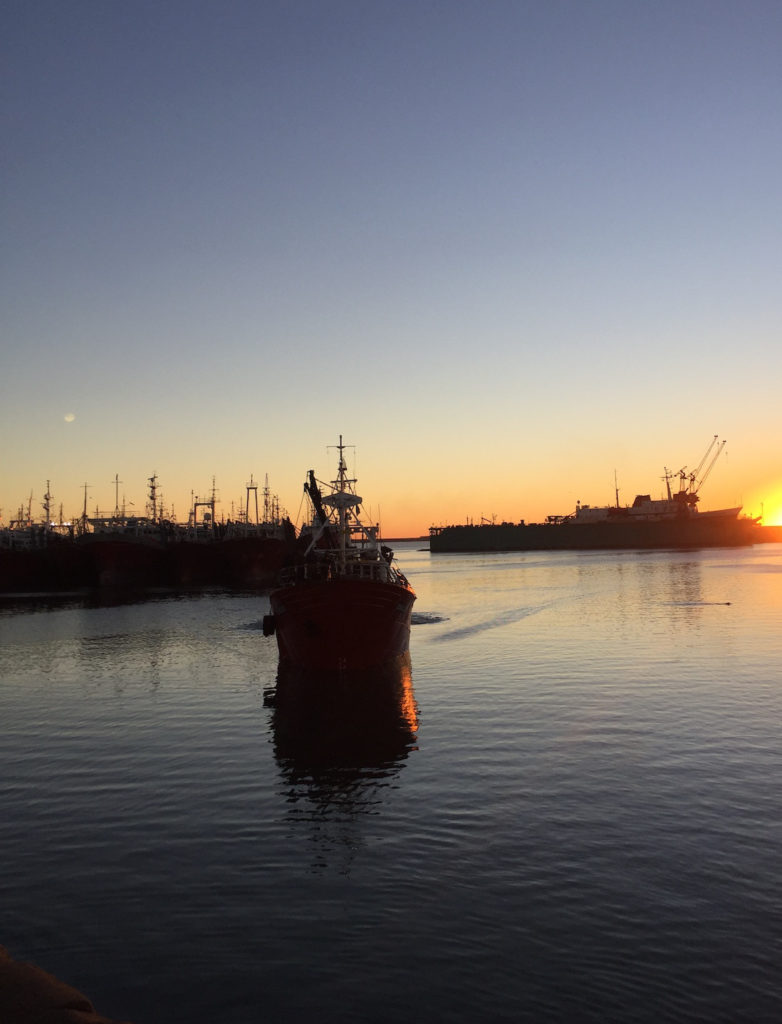 We catch in the unpolluted waters of Argentine fishing sea (FAO ZONE 41 – Atlantic Southwest) sourcing raw material for our products.

Our fleet complies with international standards of marine traffic, crew safety and responsible fishing. An inland team at our offices provides operational support to those on-board.
Main species: Hake (Merluccius hubbsi), Argentine Red Shrimp (Pleoticus muelleri), Kingclip (Genypterus blacodes), Yellow Croaker (Micropogonias furnieri), Ray (Raja spp), Skate (Dipturus chilensis), Mackerel (Scomber japonicus), Squid (Illex argentinus), among others.
INDUSTRIAL ESTABLISHMENTS
Two processing plants and cold storage at the country's main fishing port: Mar del Plata. Our facilities are certified under worldwide standards following best practices and HACCP for the most demanding markets.
Certifications: EU, USA (FDA), Brazil (DIPOA), China (CNCA), Vietnam (NAFIQAD) and more.
Processing capacity: 450 TN/month of finished goods.
Cold-storage capacity: 3.000 TN of finished goods.
Own flake ice production.
Warehouse for fishing gear and pallets.
Official record: SENASA # 2162 (14 de Julio S.A.)
Official record: SENASA # 4145 (Armadora Patagónica S.A.)
Quality at the heart of production
The POLO SUR ™ brand is renowned in global markets as natural, 100% NW, responsibly sourced and well processed.
Vertically integrated to guarantee high-quality product delivery